This is lot for :
36 PC SOLAR CELLS (B Grade)

3" x 6" Solar cells
Factory Cell Specifications:
Size (Width x Length): 3"x6"
Average Power (Watts): ~1.7 Wp
Average Current (Amps): 3.5 Imax
Average Voltage (Volts): 0.5 Vmax
Thickness 0.2 mm

The cells in this order are tabbed. They are new, B Grade Solar Cells in excellent condition. The cells are undamaged and have MINOR stains or defects. (view pictures). AND HAS NO SOLDER ON POSITIVE (GREY) SIDE OF CELL.

Check out my other items!
Dear Visitor,
Welcome to EvergreenWorld , the store with the best deals on solar cells on eBay!
Here at EvergreenWorld, our goal is to provide clean, renewable energy at a price that is affordable to everyone. Our business not only helps you save money on your electric bill but also helps protect the environment by providing a clean, renewable and emission-free source of energy . Whether you are a beginner in the Solar Cell world, an educator that wishes to spread the use of alternative energy, or someone who regularly builds panels, we provide many different options to fulfill all of your DIY needs. We have shipped to over 100+ countries and to 6 continents worldwide with the majority being Australia, United Kingdom, Canada, Germany, Mexico, Southern Africa, and Central Europe.
If you are a returning customer or simply like our product and would like to add our store to your favorites, click the link - Add EvergreenWorld to Favorite Sellers List
Additional DIY Items
Our store not only provides Solar Cells but additional items that are required to start your DIY Solar Panel project. These items include, but are not limited to: extra tabbing wire, Bus wire, Blocking diodes, LED lights, Flux dispensing pens, and more.
Extra Tabbing Wire -

This is usually needed for Short-Tabbed Cells as required.

Bus Wire -

This is needed to surround the perimeter of the solar panel in order to transfer the collected energy to a battery or other power supply.

Blocking Diodes -

These act as "One-Way" signs for an electric current.

LED lights -

These act as indicators that a sufficient amount of power is flowing through a wire.

Rosin Activated Flux Dispensing Pens -

These are a very practical way to properly solder wire and solar cell together.
Please do not hesitate to contact us for any additional information that you might need regarding orders, DIY projects or prices using the eBay Messaging system.
Thank you for looking in our store and we look forward to doing business with you! Buyers and Sellers - We are all on the same team to help protect the Earth's environment and help Humankind to stop the dependency of fossil fuels. We are proud to be part of this team and hope that you will join us in our mission to help mother nature. Join us and remember - Go Green!
Your Satisfaction is Our Goal!
Check out my other items!

*PLEASE NOTE
1.If you want to purchase more than one item from our store and COMBINE SHIPPING: PLEASE NOTIFY US THROUGH EBAY MESSAGE SYSTEM NOT EMAIL!
Please provide item #'s for the orders you wish to combine when sending request.
WE SHIP TO ANY COUNTRY ON THE PLANET EARTH !!
WE ARE TRYING TO HELP OUR ENTIRE PLANET!!!
SHIPPING INFORMATION
Most orders will be shipped within two business days by USPS Priority Mail and USPS Priority Mail International for International Shipments.
Shipping and handling charges are based on weight, box dimension and destination.

I am always happy to combine purchases so that you can save on shipping. It is very easy to combine items that are the same size. However, sometimes I need to actually pack the order and weigh it before I can give you a combined shipping price. This is because of the variations in the sizes of the individual boxes in which the solar cells are packaged, which determines what size is other box, if any, I need to use, and how much packing materials I need to use as well. So, bear with me if it takes 24 hours to get back to you. If you choose to just pay the shipping amount that automatically comes up, I will issue you an immediate refund via PayPal for any overpayment after I have actually packed and weighed your order.
Dear customer. Please don't forget to rate us 5 STARS before you leave positive feedbacks for each item. If we stay 5 STARS SELLER ebay gives us up to 20% on listing and sales fees and we promise to pass this savings to you by keeping and lowering our prices and we will continue to offer you the best products, the best prices in ebay and worldwide web. We value your business and we would really appreciate your help. If for any reason you are not satisfied with the transaction please email us right away only through ebay "contact seller" link which is in every page of items you purchased, and we will do everything in our power to solve the situation, Thank you again for shopping with us,we really appreciate your business.
helpful/interesting links for DIY projects: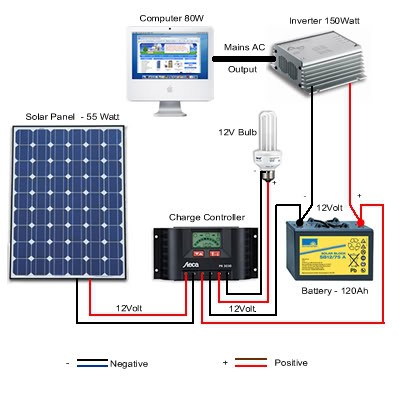 http://www.youtube.com/results?search_query=kuasar137&search_type=&aq=f
http://www.sungroper.asn.au/project/solar-panel.html
http://www.sun-nrg.org/the_basics_of_solar_cell.htm
Sign up for my email newsletters by adding my eBay Store to your Favorites
Be sure to add me to your favorites list!

Check out my other items!